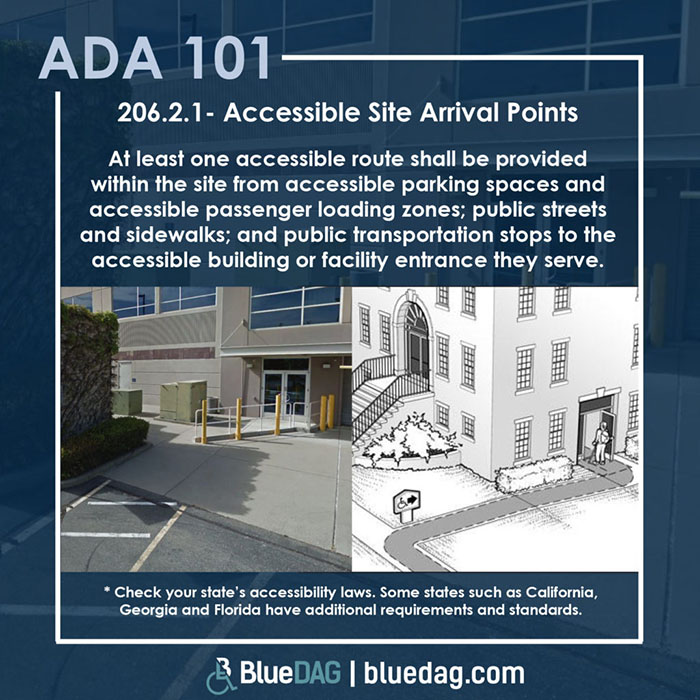 ADA 206.2.1 – Accessible Site Arrival Points
At least one accessible route shall be provided within the site from accessible parking spaces and accessible passenger loading zones; public streets and sidewalks; and public transportation stops to the accessible building or facility entrance they serve.
Check your state's accessibility laws. Some states such as California, Georgia and Florida have additional requirements and standards.