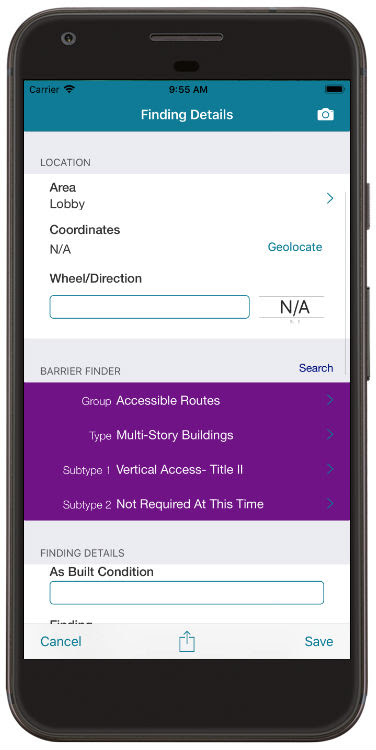 At BlueDAG LLC we are continuously improving the functionality and flexibility of our ADA inspection, reporting and compliance solutions. Our subscribers have requested the addition of specific checklists to help ensure consistency and reduce data collection efforts in the field. We have responded.
In the last two months we have added several checklists for use with PROWAG if chosen as the Barrier Standard. These checklists include:
Accessible Pedestrian Signals
Crosswalks and Rail Crossings
Ramps and Blended Transitions
On- Street Parking is slated to be completed by the end of November.
Also recently added for the 2010 ADAS and other State Standards are:
Accessible Routes – Play Area from Parking
Accessible Routes – Play Area from Sidewalk
Play Area – Required Number of Components
Play Area – Elevated – Accessible Route
Play Area – Ground Level – Accessible Route
Ramps (includes curb ramps)
Elevators, and Reach Range
If you would like to request a checklist be developed please contact us and let us know what you need.