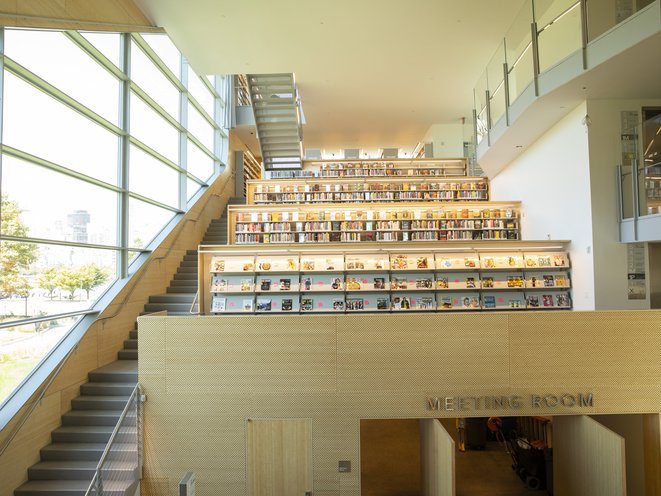 New and grand public buildings often open to great fanfare. Typically well received, they offer new and modern solutions to the needs of the organizations and people who use them. However, Universal Design doesn't always get the attention it deserves in what some might call function following form. The Americans with Disabilities Act has been law for many years, It is reasonable to expect modern public buildings to be free of obvious accessibility oversights. Unfortunately this expectation is not always met. The much anticipated Queens Public Library at Hunters Point is one such case, and unfortunately the oversight has lead to a lawsuit.
"The class action lawsuit, filed on Tuesday in U.S. District Court for the Eastern District of New York, argues that the lack of accessibility amounts to a violation of the three-decade-old legislation known as the Americans with Disabilities Act (ADA). Under the ADA, newly constructed public and commercial buildings must meet accessibility standards."
While opening difficulties are not uncommon for new buildings, situations like this serve as a stark reminder to civic and business leaders that compliance with accessibility laws are a minimum standard. Much can be done to go above and beyond the minimum requirements to create truly inclusive, accessible and welcoming environments.
Source: Lack Of Handicap Accessibility At Flashy New Hunters Point Library Sparks Lawsuit
By: Elizabeth Kim Nov. 26, 2019 1:32 P.M.
https://gothamist.com/news/lack-handicap-accessibility-flashy-new-hunters-point-library-sparks-lawsuit