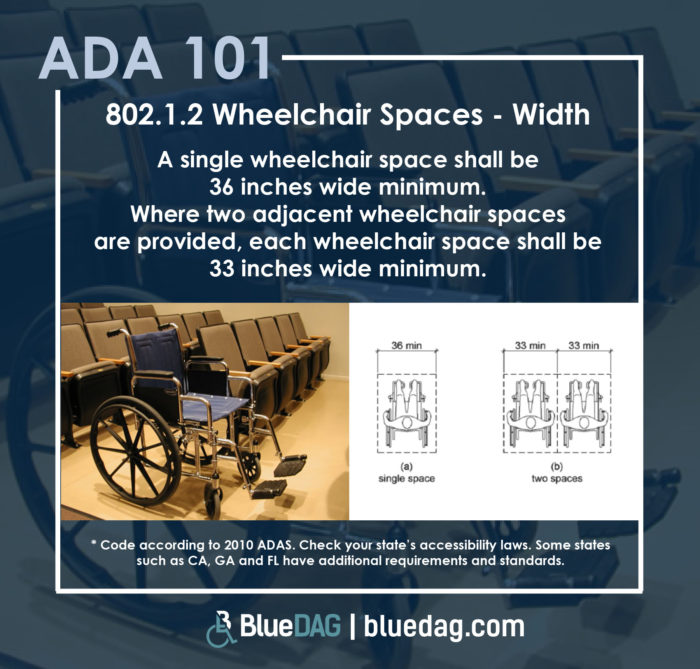 2010 ADAS 802.1.2 – Wheelchair Spaces – Width
A single wheelchair space shall be 36 inches wide minimum. Where two adjacent wheelchair spaces are provided, each wheelchair space shall be 33 inches wide minimum.
Code according to 2010 ADAS. Check your state's accessibility laws. Some states such as California, Georgia and Florida have additional requirements and standards.