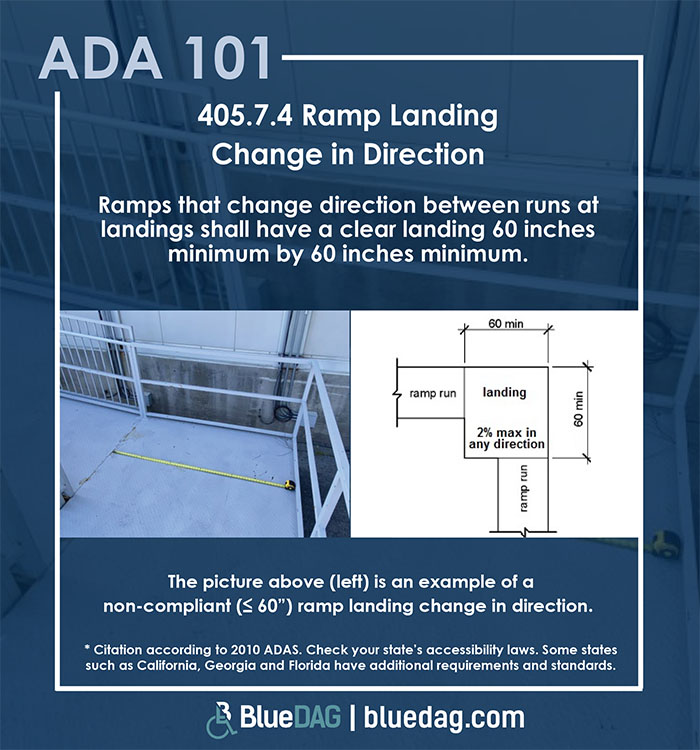 2010 ADAS 405.7.4 Ramp Landing Change in Direction
Ramps that change direction between runs at landings shall have a clear landing 60 inches minimum by 60 inches minimum.
Citation according to 2010 ADAS. Check your state's accessibility laws. Some states such as California, Georgia and Florida have additional requirements and standards.