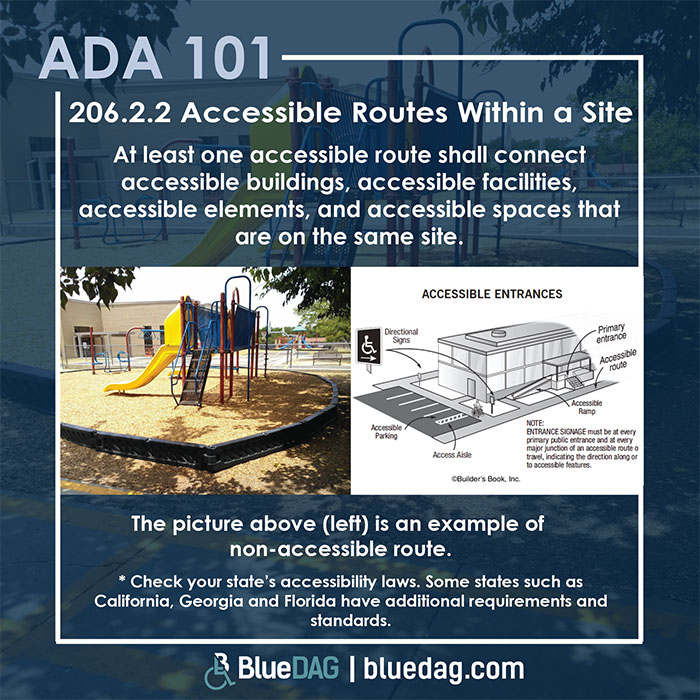 2010 ADAS 206.2.2 Accessible Routes Within a Site
At least one accessible route shall connect accessible buildings, accessible facilities, accessible elements, and accessible spaces that are on the same site.
Code according to 2010 ADAS. Check your state's accessibility laws. Some states such as California, Georgia and Florida have additional requirements and standards.