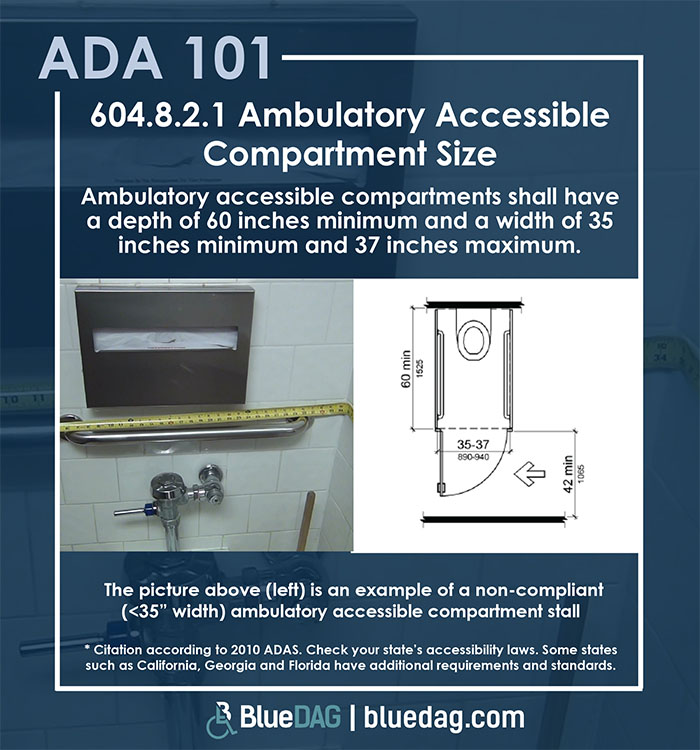 2010 ADAS 604.8.2.1 Ambulatory Accessible Toilet Compartment Size
Ambulatory accessible compartments shall have a depth of 60 inches minimum and a width of 35 inches minimum and 37 inches maximum.
Citation according to 2010 ADAS. Check your state's accessibility laws. Some states such as California, Georgia and Florida have additional requirements and standards.