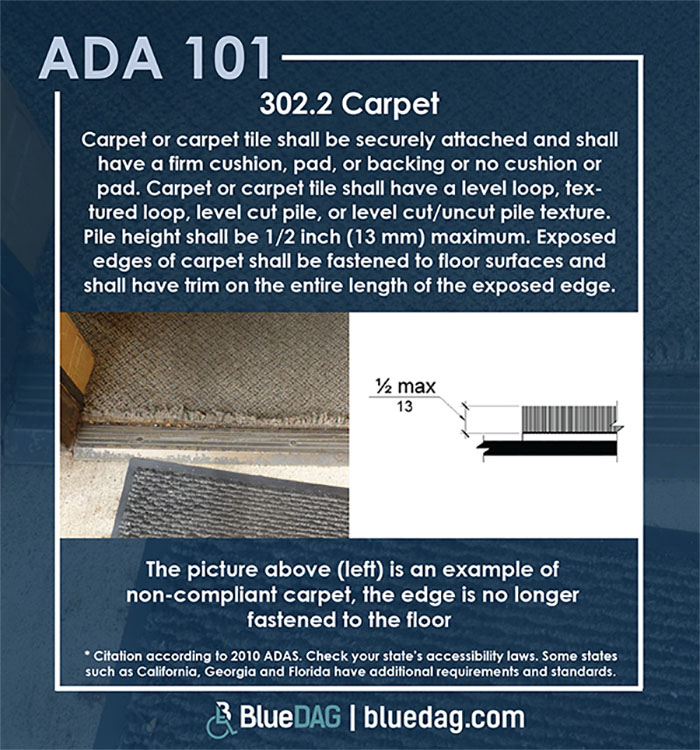 2010 ADAS 302.2 Carpet
Carpet or carpet tile shall be securely attached and shall have a firm cushion, pad, or backing or no cushion or pad. Carpet or carpet tile shall have a level loop, textured loop, level cut pile, or level cut/uncut pile texture. Pile height shall be 1/2 inch (13 mm) maximum. Exposed edges of carpet shall be fastened to floor surfaces and shall have trim on the entire length of the exposed edge. Carpet edge trim shall comply with 303.
Citation according to 2010 ADAS. Check your state's accessibility laws. Some states such as California, Georgia and Florida have additional requirements and standards.