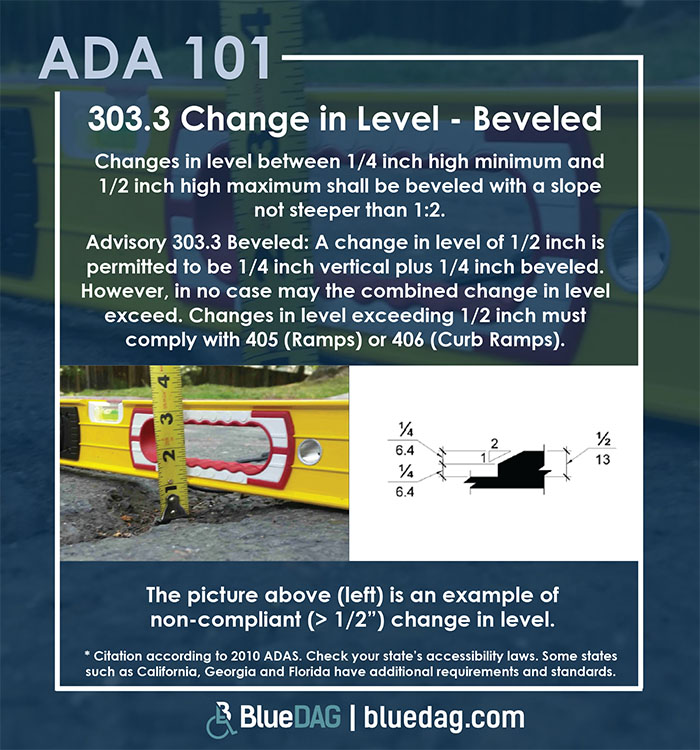 ADAS 2010 303.3 Changes in Level – Beveled
Changes in level between 1/4 inch high minimum and 1/2 inch high maximum shall be beveled with a slope not steeper than 1:2.
Advisory 303.3 Beveled. A change in level of 1/2 inch is permitted to be 1/4 inch vertical plus 1/4 inch beveled. However, in no case may the combined change in level exceed 1/2 inch. Changes in level exceeding 1/2 inch must comply with 405 (Ramps) or 406 (Curb Ramps).
Citation according to 2010 ADAS. Check your state's accessibility laws. Some states such as California, Georgia and Florida have additional requirements and standards.