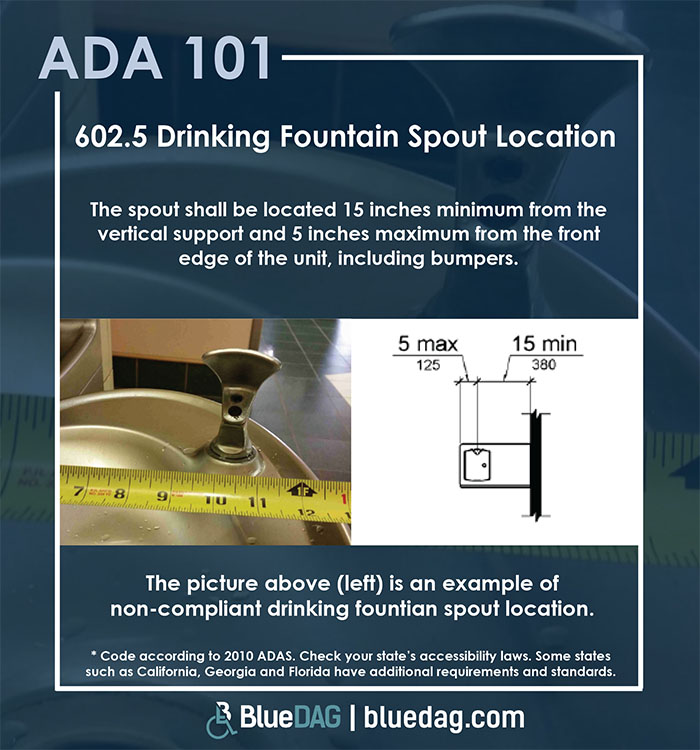 ADAS 2010 602.5 Drinking Fountain Spout Location
The spout shall be located 15 inches minimum from the vertical support and 5 inches maximum from the front edge of the unit, including bumpers.
Code according to 2010 ADAS. Check your state's accessibility laws. Some states such as California, Georgia and Florida have additional requirements and standards.