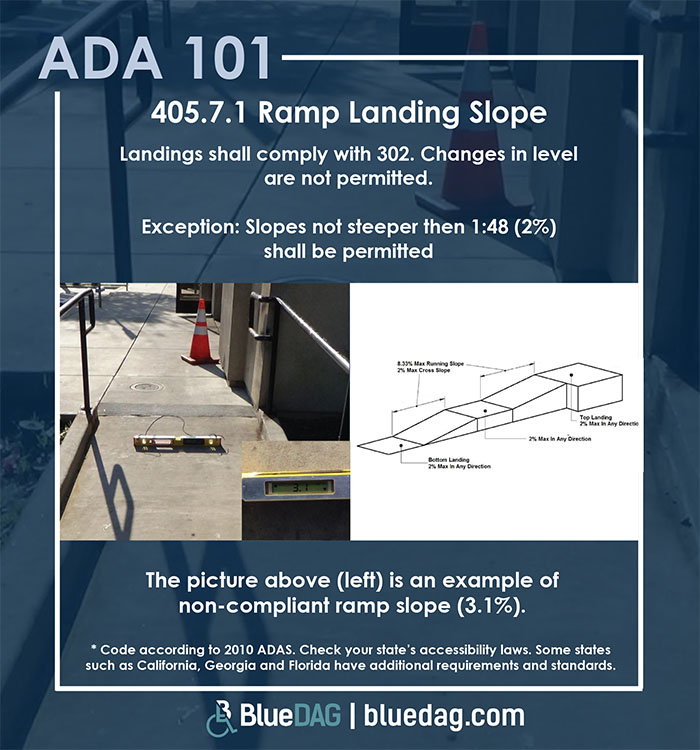 2010 ADAS 405.7.1 Ramp Landing Slope
Landings shall comply with 302. Changes in level are not permitted.
EXCEPTION: Slopes not steeper than 1:48 (2%) shall be permitted.
Code according to 2010 ADAS. Check your state's accessibility laws. Some states such as California, Georgia and Florida have additional requirements and standards.