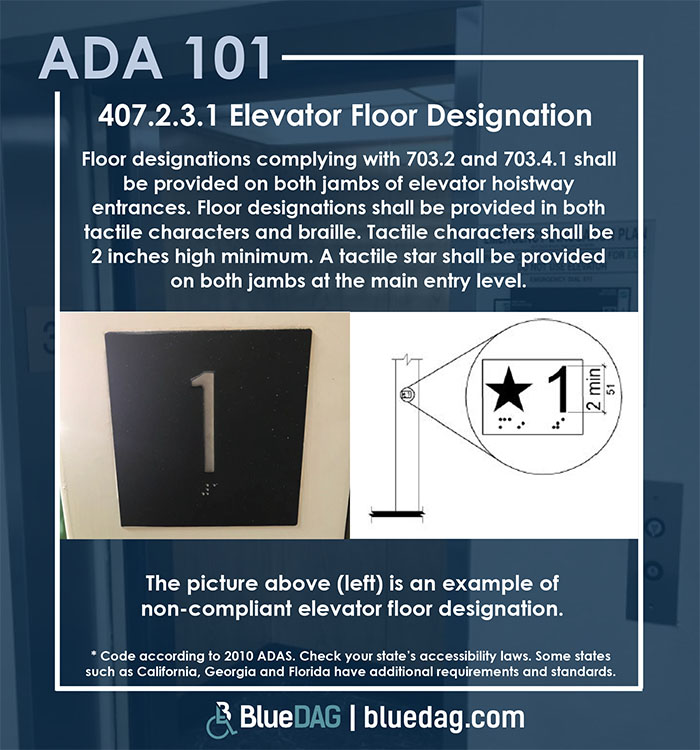 ADAS 2010 407.2.3.1 Elevator Floor Designation
Floor designations complying with 703.2 and 703.4.1 shall be provided on both jambs of elevator hoistway entrances. Floor designations shall be provided in both tactile characters and braille. Tactile characters shall be 2 inches high minimum. A tactile star shall be provided on both jambs at the main entry level.
Code according to 2010 ADAS. Check your state's accessibility laws. Some states such as California, Georgia and Florida have additional requirements and standards.