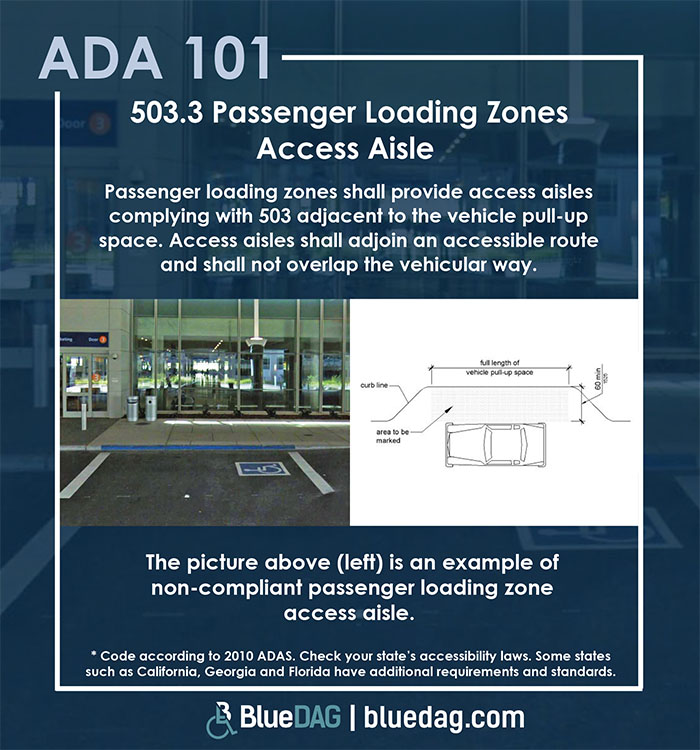 ADAS 2010 503.3 Passenger Loading Zones Access Aisle
Passenger loading zones shall provide access aisles complying with 503 adjacent to the vehicle pull-up space. Access aisles shall adjoin an accessible route and shall not overlap the vehicular way.
Code according to 2010 ADAS. Check your state's accessibility laws. Some states such as California, Georgia and Florida have additional requirements and standards.