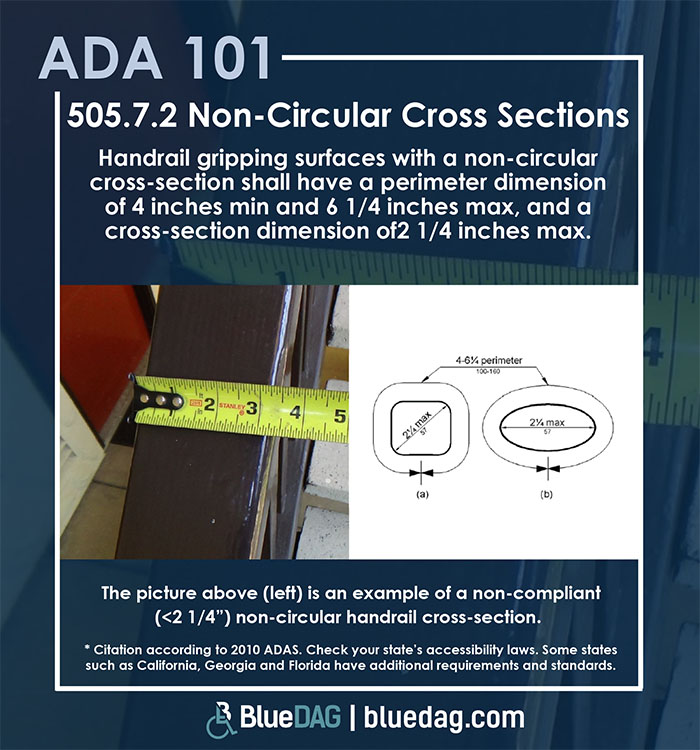 2010 ADAS 505.7.2 Non-Circular Cross Sections
Handrail gripping surfaces with a non-circular cross section shall have a perimeter dimension of 4 inches minimum and 6 1/4 inches maximum, and a cross-section dimension of 2 1/4 inches maximum.
Citation according to 2010 ADAS. Check your state's accessibility laws. Some states such as California, Georgia and Florida have additional requirements and standards.