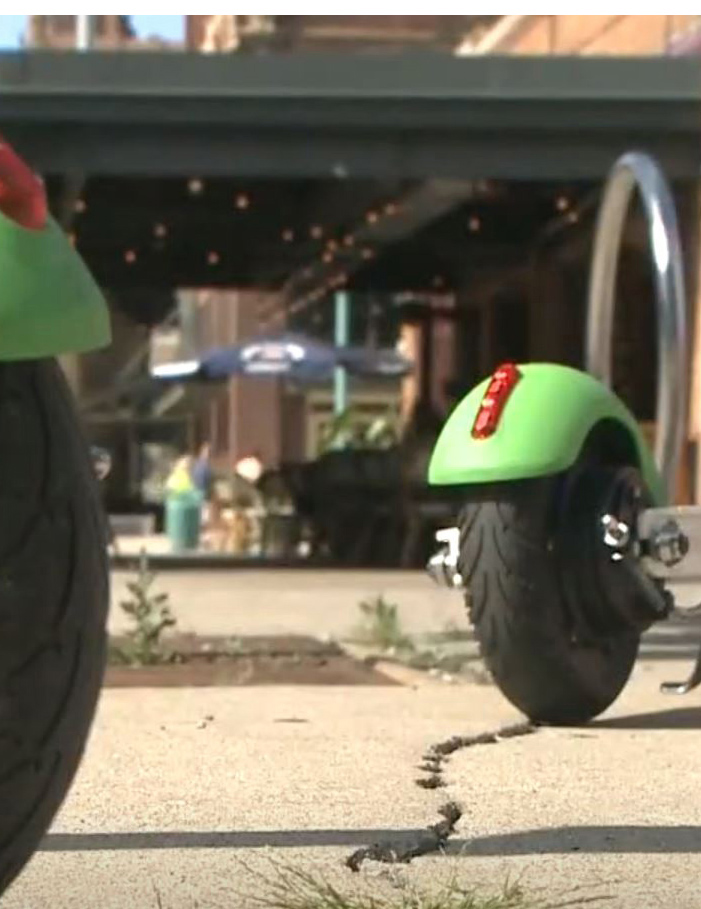 Dock-less E-scooters have arrived in most major cities.  Some people see them as a great solution to congested streets and reducing emissions.  Others see them as an eyesore and want them banned or their use restricted. Most of us would simply like to see them used and most parked more responsibly.  An E-scooter left in the middle of a public walkway is a barrier to those with limited mobility and a potential tripping hazard to anyone, especially those with low vision.  
In Washington DC, residents and the city are working together to find a solution to the unintended consequences of the E-scooter revolution.  The city recently announced it will add electric mopeds to its roster of shareable vehicles. According to Deborah Barnes, who is in a wheelchair and has low vision, "A lot of times the sidewalks are narrow and there's a scooter blocking me which means that I have to go all the way back to the beginning of the block, cross the street at the curb cut, and then come back down on the other side."  The city is working to resolve the concerns.  "We have provided parking for dock-less scooters and bikes, to include over 400 bike racks and in-street corrals at 20 locations across the District. We've added new requirements as necessary, including a "lock-to" requirement last fall, requiring dock-less bikes to be tethered to a bike rack or other street furniture," said Department of Transportation Director Jeff Marootian.
E-scooters are here to stay.  City managers would do well to assess unintended consequences of new technologies and changes in general modes of transportation.  Perhaps more importantly, those using these services should take a little time to consider where they are leaving these scooters; keeping in mind how it may impact others who also want to get around their city with efficiency too. 
Source:
Ines de La Cuetara, WUSA 9 News 5:27 PM EDT August 12, 2019
https://www.wusa9.com/article/news/washingtonians-with-disabilities-worried-about-dockless-mopeds/65-d5b6f9ca-2df9-477c-b2aa-467d86496998