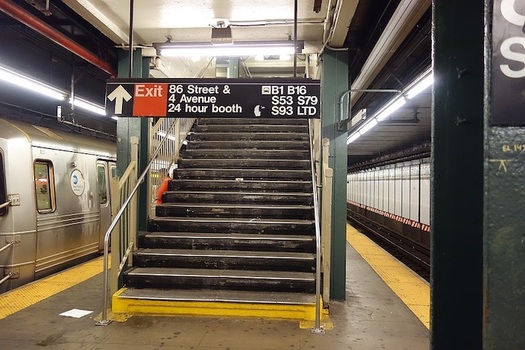 Accessibility and compliance with the ADA was front and center for the Metropolitan Transportation Authority (MTA) in 2019. With as many as four lawsuits challenging the MTA's subway accessibility record the MTA has been working to correct the situation. In a series of announcements the MTA, the largest public transit authority in the United States, has expanded on its original accessibility improvement plan.
On April 20, 2018: "The MTA Board approved a capital plan amendment today that significantly increases the agency's investment in ADA accessibility projects as part of the 2015-2019 MTA capital plan."
On September 19, 2019: "MTA Commuter Railroads Announce the Addition of 11 ADA-Accessible Stations as Part of 2020-2024 Capital Plan"
Most recently on December 19, 2019: "MTA Announces 20 Additional Subway Stations to Receive Accessibility Improvements Under Proposed 2020-2024 Capital Plan"
Public transportation is a major resource for people of all abilities and with our aging population it is sure to see even greater demand in the years to come. Funding such long term initiatives is frequently a challenge. A challenge the MTA is taking head on, setting a foundation for a more inclusive and accessible public transportation in the future.
Sources: MTA Press Releases
http://www.mta.info/press-release/mta-headquarters/mta-board-approves-additional-funding-subway-station-ada
http://www.mta.info/press-release/mta-headquarters/mta-commuter-railroads-announce-addition-11-ada-accessible-stations
http://www.mta.info/press-release/mta-headquarters/mta-announces-20-additional-subway-stations-receive-accessibility